On April 29, 2016, Shape the Law held an "unconference" in San Francisco, CA. An unconference is a loosely structured event that encourages exchange of ideas and information between the attendees. This inaugural event focused on attorneys who self-identify as female. The theme for the unconference was: wellness, wealth and wisdom in the legal profession.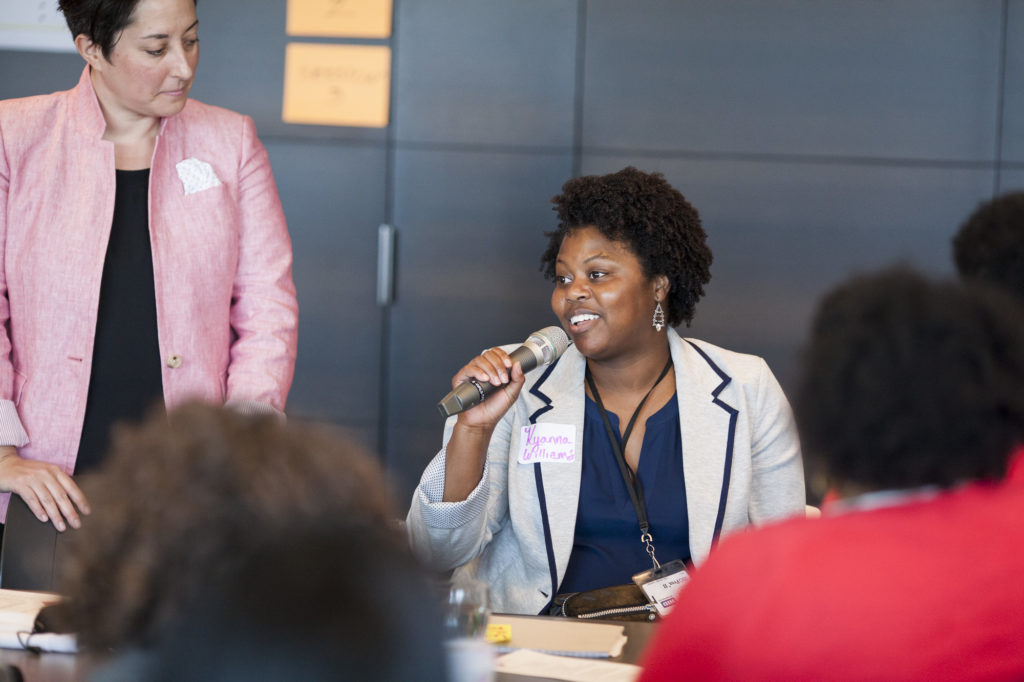 The formula behind Shape the Law's unconferences is simple. Identify a theme and key groups of people, then bring them together for authentic conversations. In an unconference, there are no talking heads. There are no "experts." Everyone is encouraged to participate. The goal is to tackle the profession's challenges collectively.
As described in the PubPro 2016 Unconference:
You're all experts at what you do, but because you work in relative isolation from others in your role, you've all developed your own systems. There's no hard and fast set of best practices, so there's no one expert who'll provide you with all of the answers you need.
In other words, we are finding collective ways of figuring out how to best solve difficult problems, and tackle challenges. PubPro 2016 describes as an "opportunity to cross-pollinate: learn what others are doing, what works, what doesn't, and see if others' strategies can be adapted to your situation."
As described over on devendra.design, at an unconference, the attendees "craft the agenda in real time, focusing on the topics that the participants themselves wanted to discuss. This radical inclusivity lead to authentic, meaningful conversations about important (and difficult) topics."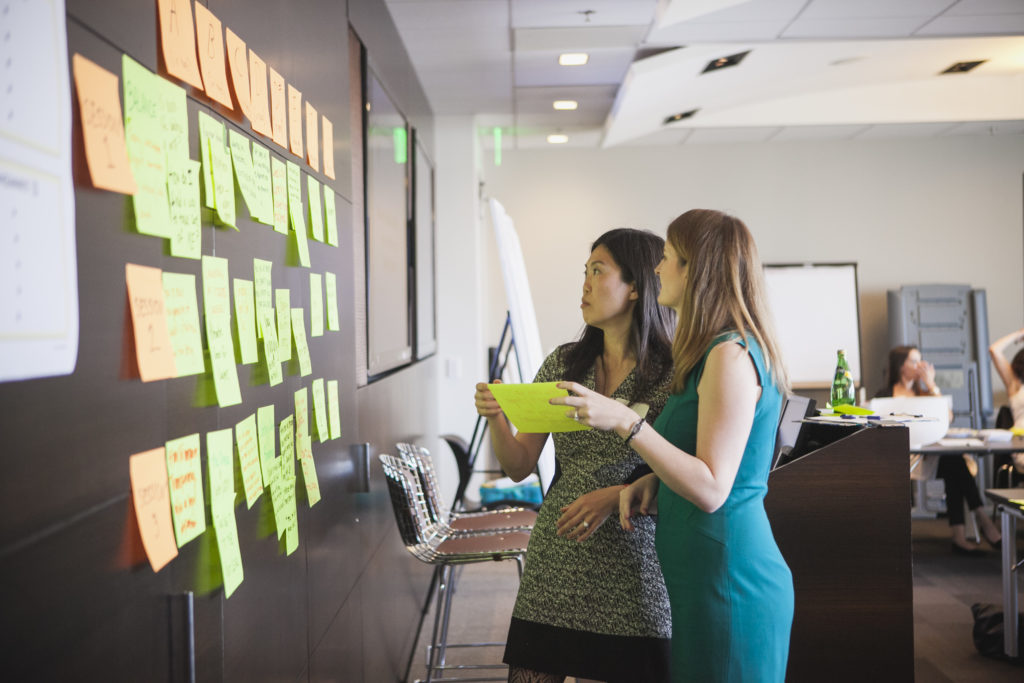 In an unconference, the attendees are asked what topics, issues, or challenges he or she is facing. Instead of having predetermined speakers or session topics, the participants shape the agenda themselves at the beginning of the unconference and share information and ideas in a more decentralized fashion. It's a way to foster and boost the impact of "hallway magic." The topics are grouped into sessions, which create the schedule for the day.
Shape the Law invited 80 women lawyers from all different sectors and walks of life — Biglaw, solo, small firms, consultants, and those who left law for alternative careers. Ages ranged from 29 – 65+. It was a diverse group of women lawyers and that was just the point. We needed to create a space to learn from each others' experiences.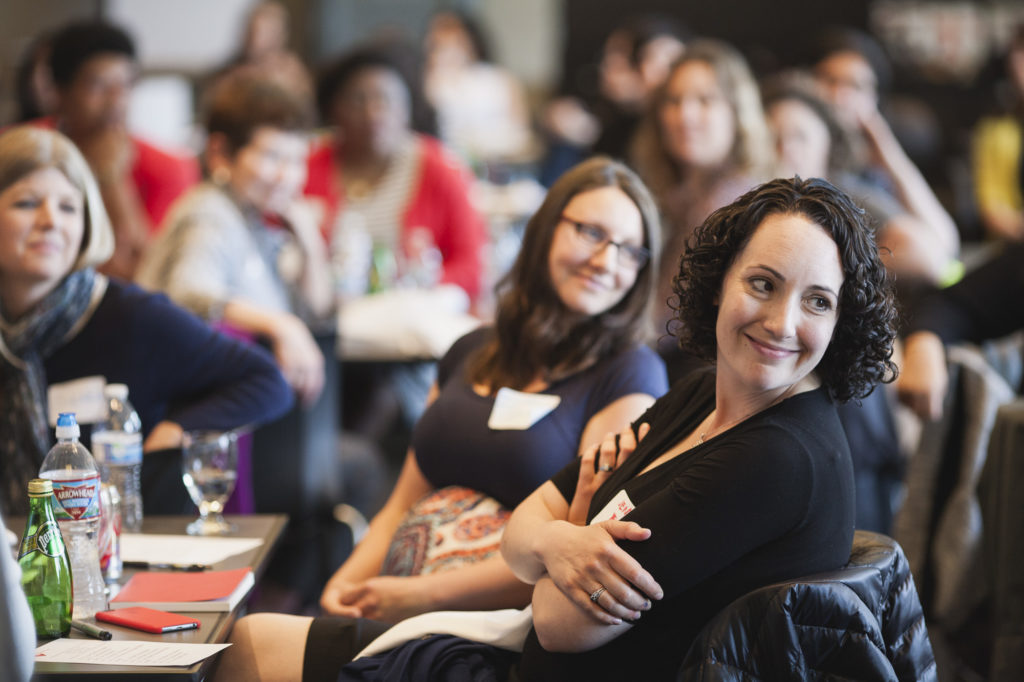 The key to the event's success is in bringing together not just people from the same firm but rather a cross-section of law firms. We had attorneys, both associates and partners from Biglaw including Seyfarth Shaw LLP (one of the main sponsors), Goodwin Procter LLP, Pillsbury Winthrop Shaw Pittman, Reed Smith, Drinker Biddle & Reath, and Davis Wright Tremaine LLP. It was an unusual opportunity for women lawyers from different firms to come together, and use the unconference model.
Our most popular sessions revolved around the following themes: How do I find a way to create meaning and value in my work? How do I balance family and work in a way that's sustainable? How do we effectuate change by being more inclusive? How do we get a seat at the table?
The half-day event began with a short mindfulness practice and introductions of all the participants. This purposefulness and radical inclusivity created a space of trust in which the participants could admit what is so obvious but often left unsaid—law is a difficult profession. Once that reality was acknowledged, we were able to tackle questions such as: How do we find ways of practicing law where we can be ourselves, feel valued, and do it in a sustainable manner?
At the end of three sessions (with over 24 topics), the overall consensus was this: The problems each of us struggle with is often much bigger than ourselves. The attorneys also compared notes on what the law firms are doing to retain women lawyers. For example, finding ways of making the billable hour model work for women attorneys with young children.
We also discussed ways in which men are often the ones who serve as a mentor to women which helps her get ahead. We discussed ways of fostering and encouraging this more. We also struggled with what happens when all the seats at the table are already taken.
All difficult conversations certainly are not going to be solved in a five hour session (let's face it, if it was that simple, we would've solved it by now). What the attendees took away from the session was to not fear having the conversations. We brought empathy and compassion to these difficult topics we face in our profession. Perhaps, it is precisely because the conversations are so complex, so difficult, that we must be more committed to having them. We should do so for the sake of our individual professional futures, for our profession as a whole, and for everyone else who is touched by the legal system.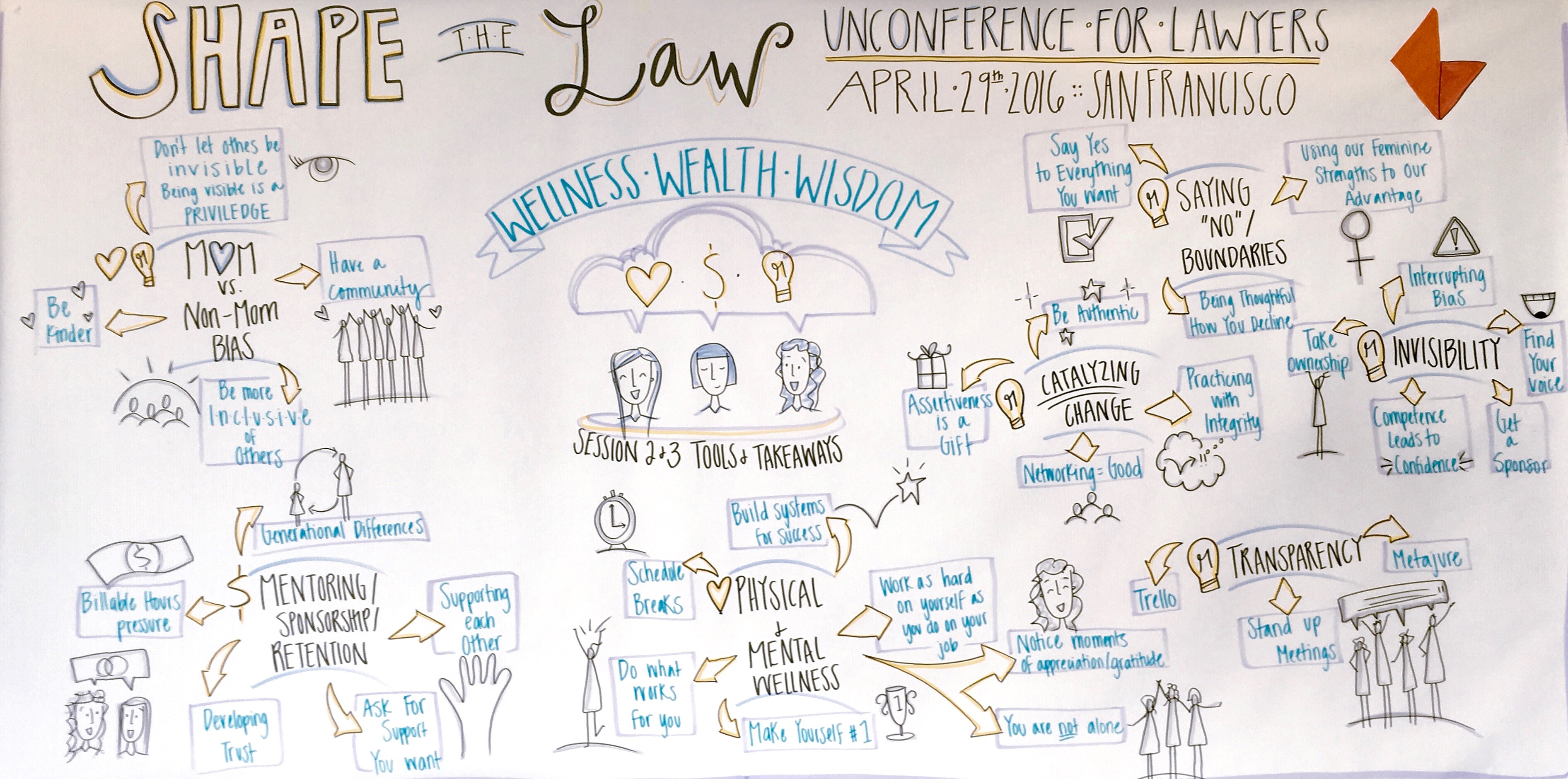 Related Posts:
Unpacking Why Shape the Law Unconference Was So Amazing, Alexandra Devendra
3 Ways Biglaw Can Shape The Law, Laura Maechtlen
Women Lawyers Create Their Own Agenda, Gwynne Monahan
Why An Unconference Makes Sense For Lawyers, Jeena Cho, Above the Law
In San Francisco at Shape The Law's "Unconference," Seema Iyer, The Bollywood Lawyer