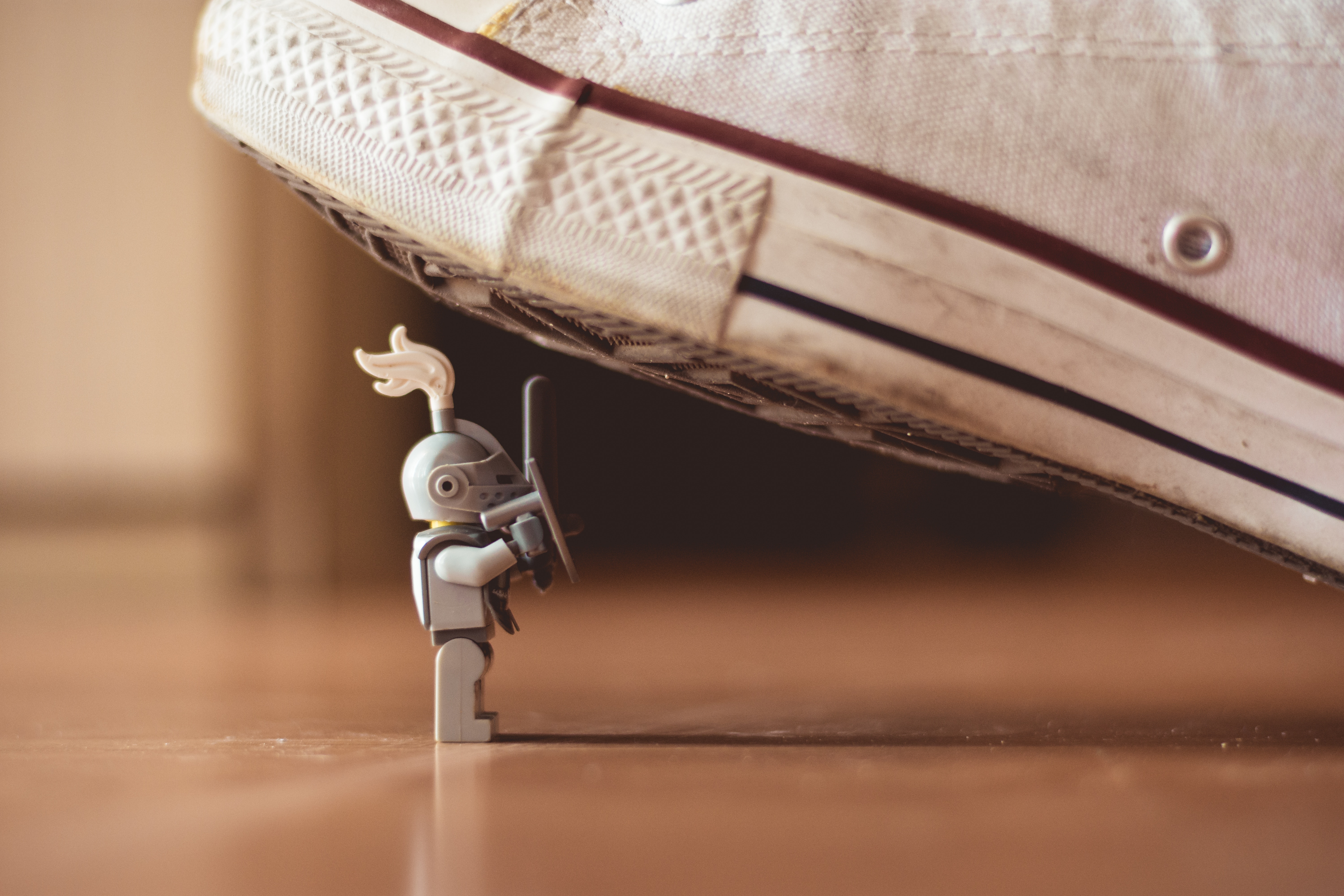 Being a lawyer necessarily means that you're in the conflict management business. Clients come to us because they have a conflict that they are unable to solve themselves and require a lawyer's assistance and the justice system.
Admittedly, I don't handle conflict very well. I don't like it. It makes me feel uncomfortable. I think many people feel this way. Yet, conflict is a part of life and it strikes me as very odd that lawyers are not taught how to engage in conflict as part of our training. Granted, we are given some limited tools for handling a specific type of conflict — namely, conflict as related to the litigation process — but when it comes to peacemaking, facilitating healing, or even truly understanding where our client is coming from, these skills are largely missing.
Growing up, the only "conflict management" tool I had was avoidance. Don't rock the boat. Don't complain. Don't talk about what's bothering you. Don't cause trouble. Conflict or fighting is always bad. Engaging in conflict has been so difficult that I've often opted to disengage from relationships rather than work through the conflict.
With that as the backdrop, when I heard about this Restorative Justice conference, I was fascinated and curious. Life has a funny way of bringing exactly what you need at the exact moment when you need it. There are lawyers, counselors, social workers, and other professionals who are in the conflict business, and they view conflict not as something that should be avoided, but as a natural part of the human experience. This idea of using conflict as a way to deepen, heal, restore, and facilitate change was completely radical to me. Here is some of what I learned:
Listen to Understand, Not to Respond. When we're in conflict, our emotions can flood us, making it difficult to engage in the conversation from a place of mutual understanding. As discussed in this Harvard Business Review article:
"Angry people tend to rely on cognitive shortcuts — easy rules of thumb — rather than on more systematic reasoning. They're also quick to blame individuals, rather than aspects of a situation, for problems."
This makes a lot of sense, especially for lawyers. We're under constant time constraints and are often in situations where we feel anger. When we're in this state, it's easier to label and put people into boxes by using "cognitive shortcuts" and call opposing counsel "jerks" or fill-in your choice of words rather than engage in conversations where the aim is to understand — not to "win" the fight.
Let Go of the Need to Fix. Many attendees at this conference did restorative justice work in prisons where they facilitate dialogues between victim, offender, and community. I can't begin to know what it would be like to have someone I love murdered, then to have the courage to sit in a circle with the murderer. In one panel, there were parents of murdered children and they discussed the process of coming to terms with the senseless death, acceptance, and getting to a place of forgiveness.
As lawyers, mediators, or facilitators, we may put an undue emphasis on "fixing" the situation. But of course, there is no "fixing" a situation like murder. And often, the only thing we can do is be compassionate, hold space, and allow the parties to fully express themselves.
Engage in Dialogue, Not Monologue. Dominic Barter, who spoke at the conference, discussed the difference between dialogue versus monologue in one of the sessions. Monologue is waiting for the speaker to take a breath so you can interrupt and dominate the conversation. Dialogue is a conversation between equals where the ending is unknown. One thing he said that stood out to me is this:
"People don't change because they see impact of their actions on others. They change when they see their actions are contrary to own values."
Learning to Be With Conflict, Learning to Be Human. The emotion that lives in the center of many conflicts is anger. Anger is an uncomfortable feeling, but critical. Anger lets you know that your boundaries have been crossed. It's a warning system letting you know that something isn't right. It also gives you drive — the energy to take action. Anger isn't bad. It's just an emotion. It's what you do with the anger that's important. So, the challenge is how do you work through your anger and find the wise path for resolving the issue?
When we're blinded by anger, it's difficult to see what is truly important. And we may falsely believe that taking action is key in getting rid of the anger. Of course, we've all had the experience of having knee-jerk reactions, firing off an angry email, and saying or doing something we regret later.
Consider the importance of being with uncomfortable or powerful emotions like anger. Approaching it with curiosity, with gentleness, with compassion. Imagine if lawyers used conflict as an opportunity to facilitate healing, growth, and mutual understanding for our clients. How would that shape your role as an attorney? How would that shape you as a human?
This article previously appeared on Above the Law.