What if you could create a more sustainable, peaceful, and productive law practice in just 6-minutes a day?
This 13-week program is designed to introduce participants to mindfulness practices, including various meditation practices as well as practical ways of incorporating more awareness into daily life.
Just like the practice of law, managing stress also requires PRACTICE.
The Science Behind Mindfulness
Results of the research study by the Department of Psychology & Brain and Mind Institute at The University of Western Ontario on impact of mindfulness and meditation practice for lawyers. (Read the full study.)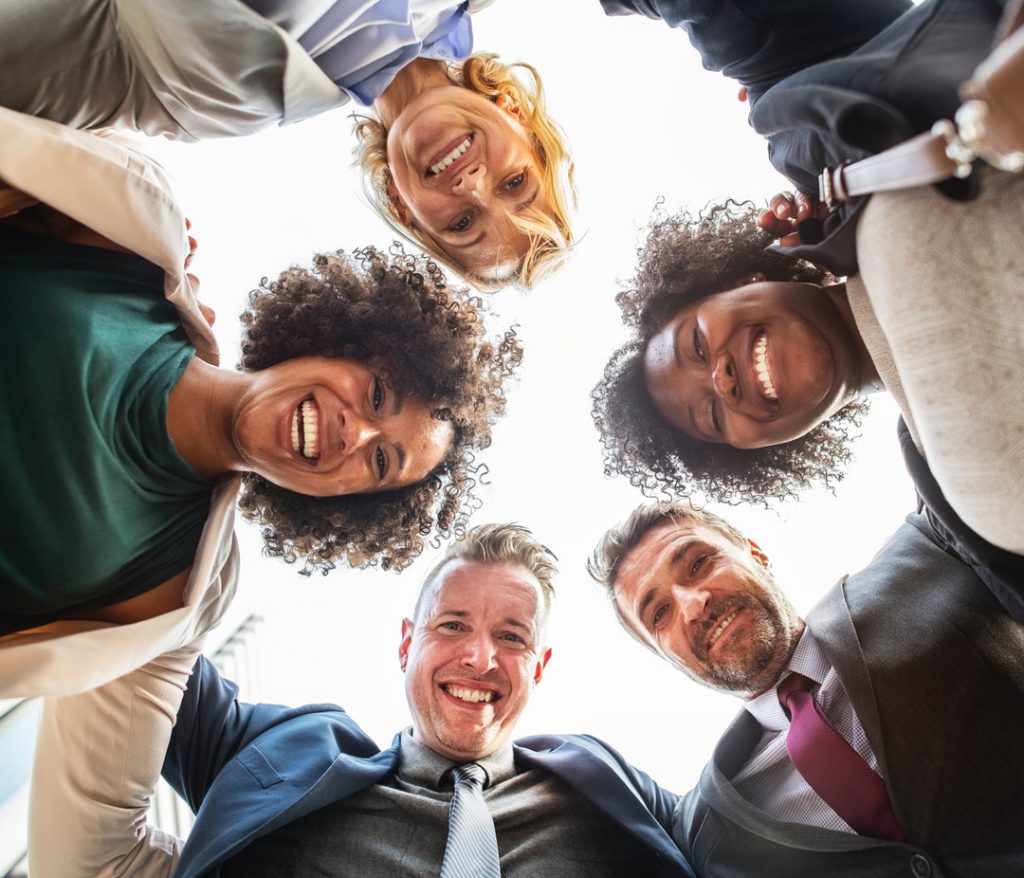 Details:
Duration: 13 weeks
Includes Mindful Pause's 31 modules, available as self-paced, on-demand program. Each module is just 6-minutes long. You will have access to the online modules for 1-year. 
Weekly live "drop-in" sessions. Join a 20-minute mindfulness session each week for 13-weeks via livecast. (Sessions will be recorded and made available for replay.)
In-person kick-off session (October 16, 2018)
Core Program Objective
Stress and anxiety management:
Regular mindfulness practice for learning to respond more skillfully to stressful or anxiety provoking situations.
Personal Mindfulness Practice:
The program includes time to further mindfulness practice.
Help to build a more mindful workplace culture.
Increase self-awareness and emotional regulation:
Understand your own reaction to stressful situations, default coping mechanism, explore your own mission, values and goals.
Increase creativity and innovative thinking:
Mindfulness allows us to see habitual thought patterns or automatic thinking. By understanding this habit and choosing a different response, we can open the possibility of thinking differently, hence increasing creativity.
Program Structure — Weekly Topics
Week 1 Meditation

: Introductory session — the science of mindfulness, meditation, its benefits, and experiential exercises.
Week 2 Mindfulness (Part I)

: What is mindfulness? How to incorporate mindfulness into daily life.
Week 3 Mindfulness (Part II):

Mindful conversations — becoming aware of habitual behaviors that can get in the way of deeply listening to

understand

rather than to respond.
Week 4 Clarity

: Improving focus and concentration — understanding the mind, discuss thought patterns that distract us from doing our best work. Importance of rest and relaxation for optimizing performance. Create a personal self-care and wellness plan.
Week 5 Self-Care:

Assess self-care strategy and carve out time and space for caring for one's well-being
Week 6 Compassion Towards Others

: Exploring your intentions and gaining clarity around your own values. Why is it important to take a compassionate stance toward others? Role compassion plays in creating a healthier and happier work environment. Can you be compassionate toward a difficult person?



Week 7 Self-compassion

: What is self-compassion? How is it linked to self-care and wellness? Why is it so difficult to take a gentler stance toward ourselves? Link between self-compassion and being compassionate toward others.
Week 8 Mantra

: Examining the inner dialogue — learn tools from cognitive behavioral psychology to let go of unhelpful or destructive thoughts. Why taking a gentler stance towards yourself enhances better performance.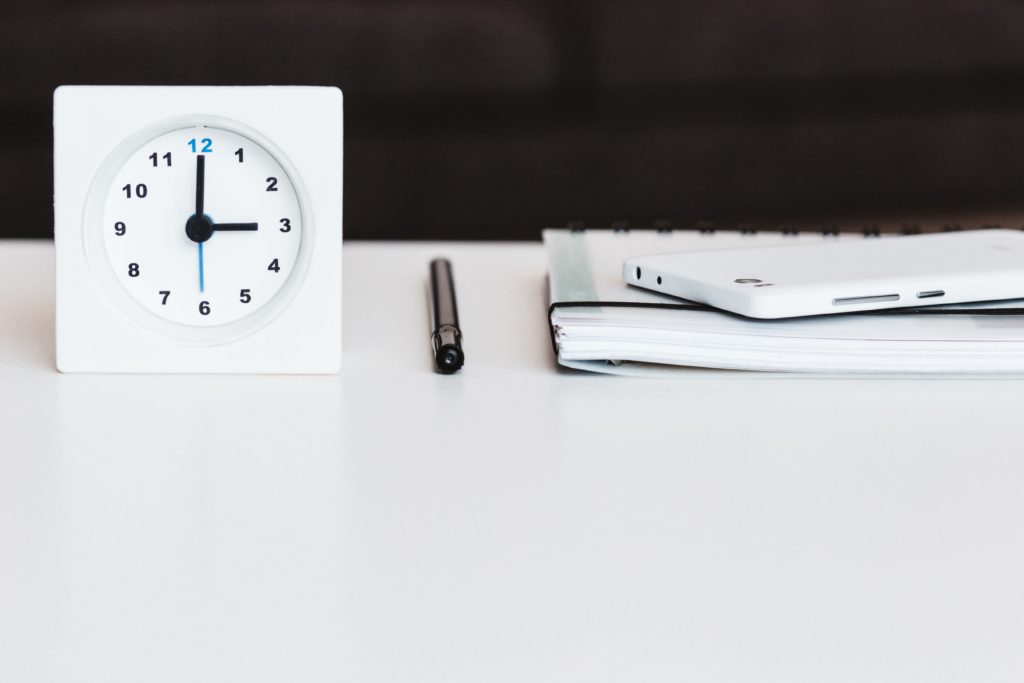 Week 9 Thinking Errors (Part I):

Understanding common thinking errors and working with it. Letting go of destructive thought patterns and replacing it with helpful ones. All-or-Nothing Thinking, Overgeneralizing and Filtering Out the Positive.
Week 10 Thinking Errors (Part II):

Mind-Reading, Catastrophizing and Emotional Reasoning
Week 11 Thinking Errors (Part III):

Labeling, Fortune-telling, Personalization. Ways of fixing thinking errors.
Week 12 Heartfulness

: Qualities of the heart — courage, strength, compassion, kindness, gratitude, and generosity. Balancing logical thinking and reason with understanding your capacity for generosity, kindness, and strength of purpose.
Week 13 Gratitude: Benefits of taking a posture of gratitude towards life, and reorienting yourself towards gratitude notwithstanding the many challenges and difficulties of professional life. Exploring the challenges and benefits of gratitude.
What Results Can I Expect?
Jeena Cho is a partner at JC Law Group PC, a bankruptcy law firm in San Francisco, CA. She practices with her husband, Jeff Curl, working with individuals and small businesses to find the best solutions for their financial troubles.
In addition to her law practice, she teaches mindfulness and meditation to lawyers. She regularly speaks and writes about wellness, self-care, and mindfulness. She also works with lawyers and law firms on stress management, work-life balance, career transition, increasing productivity and overall wellness.
Jeena started her meditation practice at the Himalayan Institute in Buffalo, NY. She has completed several classes in Mindfulness and Compassion Cultivation Training at a number of institutions including Stanford University and has attended numerous retreats on mindfulness at organizations including the Spirit Rock, Insight Retreat Center and the San Francisco Zen Center. She has completed the teacher training practicum for Mindfulness Based Stress Reduction (MBSR).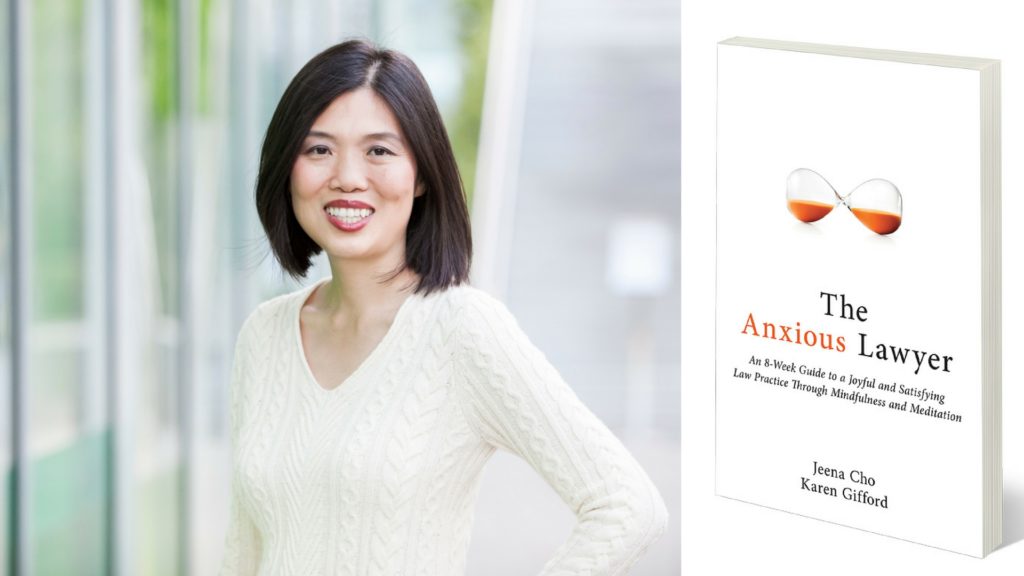 Jeena has spoken and offered training at Seyfarth Shaw, LLP, Sheppard Mullin, MoFo, ABA, SCBA, NACBA, AABA, SMCBA, CCCBA, Golden Gate University, School of Law, NAPO and BALRA (and many other acronyms).
Jeena is the co-author of The Anxious Lawyer (ABA). She is a regular contributor at Above the Law. She has also written for Forbes, Bloomberg, Lawyerist, Ms. JD, and Huffington Post. She's been interviewed on MSNBC and Wall Street Journal. Jeena is the author of the LexisNexis guide How to Manage Your Law Office where she wrote about starting, growing and managing a solo practice including topics ranging from marketing to virtual law practice to social media. She holds a J.D. and B.A. from University at Buffalo
"While the "thinking mind" is a critical tool for lawyers, meditation relaxes the thinking mind, allowing new and creative insights to surface. Most of my best trial strategies and business initiatives emerged in this way! But the real benefit is the peace and calmness that meditation has added to my life."
"I would definitely recommend Jeena's meditation courses to any of my colleagues who are looking for a little more peace and harmony in their very busy professional lives. Jeena expertly guides you through the basics of meditation."
I've been to several of Jeena's workshops. I find her warm, compassionate and funny style engaging and inspiring. Her book inspired the longest run at meditation that I have ever had as well as a fresh approach to being really with my very young children and not thinking about a 100 other things. It has really helped my relationship with my family, my work and life in general. I am ever grateful to her.