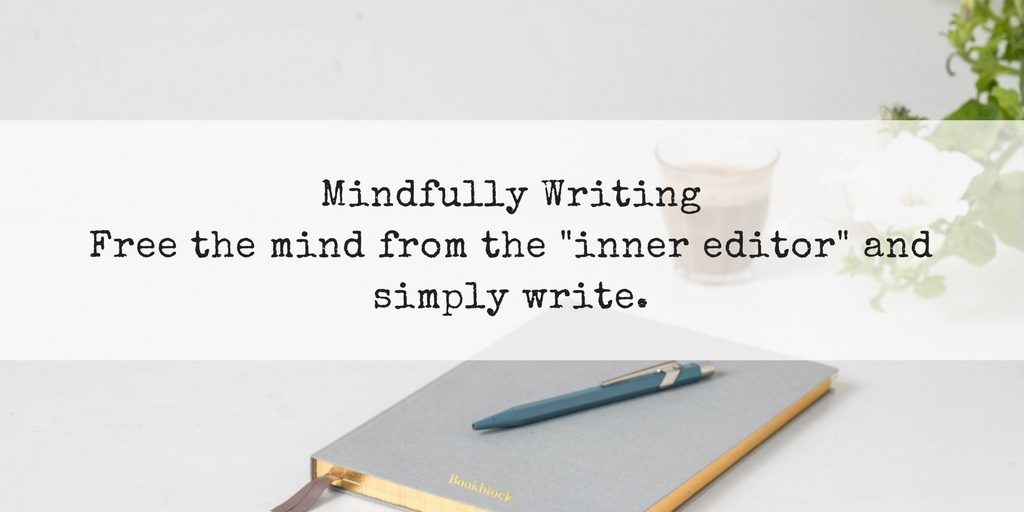 Interested in writing as a mindfulness practice and to explore your inner-world? Do you have a non-work related writing project that you just can't seem to start? Do you crave community and space where you can express yourself without fear of judgment?
Join Mindfully Writing, a writing group for lawyers. We'll use mindfulness as a way to connect with the words that you've been longing to write.
Connect with your creativity. Write for the pleasure of it. Go on a journey to connect with yourself. Carve out time and space to write.
Often, lawyers struggle with writing as a creative practice because of our perfectionist tendencies. This workshop is about quieting the voice of perfectionist and give ourselves the permission to simply write.
Perfectionism is the voice of the oppressor, the enemy of the people. It will keep you cramped and insane your whole life, and it is the main obstacle between you and a shitty first draft.

Perfectionism is a mean, frozen form of idealism, while messes are the artist's true friend. What people somehow (inadvertently, I'm sure) forgot to mention when we were children was that we need to make messes in order to find out who we are and why we are here — and, by extension, what we're supposed to be writing.

— Anne Lamott
This is what lawyers said about why they wanted to sign up for Mindfully Writing workshop:
June (Saturday Morning) Session I
June: 9, 16, 30
July: 14, 21, 28
7:00 – 8:30 AM (PT)
9:00 – 10:30 AM (CT)
10:00 – 11:30 AM (ET)
Update: 6/7/2018 – 3 slots open
June (Saturday Morning) Session II
June: 9, 16, 30
July: 14, 21, 28
9:00 – 10:30 AM (PT)
11:00 AM – 12:30 PM (CT)
12:00 – 1:30 PM (ET)
Update: 4/16/2018 – This session is full.
June (Monday Evening)
June: 11, 18, 25
July: 9, 16, 23
4:00 – 5:30 PM (PT)
6:00 – 7:30 PM (CT)
7:00 – 8:30 PM (ET)
Update: 6/7/2018 – 2 slots open
Six sessions
90 minutes each
Each workshop is limited to six participants
We will meet in-person via video conference (GoToMeeting).
Participants must pay in full but life happens and it's okay to miss a few sessions due to scheduling conflicts.
Cost: $360
Scholarships are available for lawyers in non-profit, government, academic, and those with limited income. Please email [email protected].
Interested in the workshop but can't make the dates? Drop me an email and I'll let you know when additional dates are available. [email protected]